How is Capella Healthcare different? Capella Healthcare partners with communities, empowering the people who care most about its hospital. From our Physician Leadership Groups to our strong local Boards of Trustees to our focus on fully engaged employees, we aggressively seek ideas, initiative and involvement from patients, providers and our publics.
Our decentralized management approach recognizes that all healthcare is local and that we must have strong local leaders who prioritize constituency satisfaction. In this challenging environment, our leaders must be proactive, compassionate and creative while consistently making tough, yet balanced decisions in the best interest of their hospital and all of their stakeholders.  They must know how to deliver outstanding quality care and excellent patient service with a superior focus on engaging their physicians and employees. These are the things that will create a successful thriving community hospital.
We commit to keeping our focus on empowering our leaders, partnering with our caregivers and communities, and providing resources that will help them succeed. However, instead of us telling you who we are and what we do, hear and see for yourself what physicians, community leaders, Board members, patients and employees are saying about us. You'll find video interviews and personal testimonials shared throughout our website, in addition to those below.
Saint Mary's Regional Medical Center (Russellville, AR)
Capella Invests in People
As Chairman of the Board of Trustees for Saint Mary's Regional Medical Center, Sharon Trusty-Kronberger sees her role as representing the hospital to the community and community to the hospital.  She attended Capella Healthcare's 2011 National Physician Leadership Conference along with other Board and physician leaders from Capella's family of hospitals throughout the country.
"I appreciate Capella understanding this collaboration between the Board and Administration and physician groups, and I think that's going to be key to the future in the way that we deliver health care.  …With the changes happening in health care now, we're very fortunate to be a part of the Capella group.  … I appreciate the training they provide… I'm going to benefit, the hospital will benefit and the community will benefit…"
Highlands Medical Center (Sparta, TN)
Hospitals Must Be Aligned with Physicians To Thrive in Coming Era
Family Practitioner Dr. Alan Drake discusses the great partnership his hospital has with Capella Healthcare.  "In the 26 years I've been practicing in my community, the ownership of the hospital has changed four times…  I have probably been through 13 or 14 administrators.  So when Capella took over ownership of our hospital it was during an era of mistrust, and us wondering what was going to happen next.  Capella – to their credit – was able to come in and work with us – through the CEO they brought in, but through national commitments as well – to develop a facility the community could get good care from, feel proud of and safe coming to.  …Once that trust was established, we were able to work together; it became much more collaborative… (The physicians) felt like we had a voice in what was going on and that communication had greatly improved.  We had some influence into what was taking place."
Southwestern Medical Center (Lawton, OK)
Mission, Vision and Values Drive Hospital's High Standards
Steve Hyde is leading the staff to new heights as CEO of Southwestern Medical Center.  And, since he got his start in healthcare as a Physical Therapist, there's no doubt he understands what it's like to be a care giver.  "There's an old Chinese proverb that says 'the main thing is to keep the main thing the main thing.'  Our main thing at Southwestern Medical Center is our mission statement – It says we want to give to you and your family exceptional service and quality care at all times.  … Where we want to go is our vision statement.   We want to be a place where patients want to come, physicians want to practice, and team members want to work.  …(And) we talk about five indicators for success (our values):  Quality – service – people – growth – finance.  All five are critical to the success of our hospital so those are things we openly share and talk about in our organization.  It's important we're aligned as an organization.  Everyone needs to understand what our goals are and how we're moving forward."
Willamette Valley Medical Center (McMinnville, OR)
Capella Understands that Health Care is Local; Provides Resources that Enable Success
Rosemari Davis, long-time CEO for Willamette Valley Medical Center (McMinnville, OR), has worked for a number of different hospital management companies during her career.  So she's in a good position to know what makes Capella Healthcare different.  "Healthcare is very local.  (However), not all hospitals, not all systems and certainly not all companies view local decision-making as the best thing to do for the hospital. That is certainly not true of Capella…   I don't think I'd use the word "empowerment" in terms of Capella's expectation of its CEO and med staff.  It's not so much empowerment as it is more of an expectation.  It's OUR hospital.  Capella expects us to run it, to take care of those friends and neighbors, to be involved in the community.  And that's how we like it.  It is our hospital; Capella may own the bricks and mortar, but it's our hospital. Decentralization and local decision-making by physicians and administration is absolutely pivotal to our success."
Matthew Bliven, MD, a family practitioner who represents WVMC on Capella's National Physician Leadership Group agrees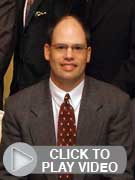 with Rosemari's perception.   "It is our responsibility to run the hospital, but we have their (Capella's) ultimate support and all the resources needed to do it the best we can."
Dr. Bliven has practiced medicine in the community for a number of years and speaks to Capella's collaborative style.  "I have been involved with the hospital through several ownership changes, and my perspective of the Capella ownership has been really positive.  Their perspective on physician involvement in terms of leadership, decision-making and transparency, I think, that's crucial… Anyone considering becoming a physician in the Capella organization should feel confident that they are supported and not just a commodity."