Capella Healthcare has emerged as a national leader in the development and operation of healthcare facilities in non-urban markets. The Company was founded in May of 2005 by seasoned healthcare professionals with a vision to provide clinical, operational and financial expertise to community hospitals in order to make a positive difference in the local healthcare environment.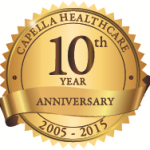 Capella is a privately-held company which initially partnered with GTCR. GTCR's equity investments and commitment to Capella allowed the company to grow steadily throughout its first decade. In fact, Capella was recognized in 2012 and 2013 by Modern Healthcare as one of the nation's fastest growing health care companies.
In November of 2005, Capella Healthcare acquired its first hospitals from HCA, including: Capital Medical Center* in Olympia, WA, and Southwestern Medical Center in Lawton, OK.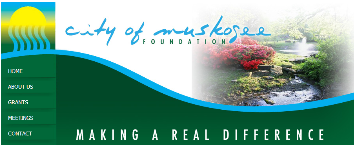 In April 2007, Capella entered into a lease arrangement with the Muskogee Regional Health Center Trust Authority, a public trust, to lease Muskogee Regional Medical Center (Muskogee, OK) for $120 million for a term of 40 years. City officials created the City of Muskogee Foundation as a nonprofit corporation from the net proceeds of this sale. With a mission to make a real difference, the Foundation was established for the purpose of effectively developing, supporting, promoting, and improving programs and facilities relating to education, arts, culture, community revitalization and beautification, social services, health care, economic development, infrastructure, housing, and recreation for Muskogee and surrounding areas and to improve the quality of life of residents of Muskogee.
In February of 2008, Capella acquired several hospitals from Community Health Systems, including:
National Park Medical Center* (Hot Springs, AR)
Saint Mary's Regional Medical Center (Russellville, AR)
Willamette Valley Medical Center (McMinnville, OR)
On July 1, 2012, Capella expanded its presence further in northeastern Oklahoma when Muskogee Community Hospital joined the Capella Healthcare family of hospitals. The subsequent unification of Muskogee Community with Muskogee Regional Medical Center created one comprehensive regional health system – now called EASTAR Health System – designed to better serve the healthcare needs of Muskogee and the surrounding communities.
On November 25, 2014 Capella Healthcare and the Medical University of South Carolina (MUSC Health) announced the development of an integrated

network and a clinical affiliation agreement to enable the organizations to partner in enhancing the health and wellness of communities in South Carolina. MUSC's academic expertise, clinical excellence and commitment to education and research, combined with Capella's proven expertise in running community-based hospitals, come together to create a transformational opportunity with the formation of a regionally-based healthcare delivery network – Capella-MUSC Health Network.
On January 1, 2015, Capella acquired ownership interest in Carolina Pines Regional Medical Center* in Hartsville, South Carolina, from Community Health Systems. It became the first hospital to affiliate with Capella-MUSC Health Network. KershawHealth in Camden, SC, joined the Capella family and the Capella-MUSC Health Network on November 1, 2015.
On September 1, 2015 Capella partnered with Medical Properties Trust, Inc. ("MPT") (NYSE:MPW), positioning the company for its next era of growth.
"This is an unprecedented collaboration that benefits all of our stakeholders, our patients and communities first and foremost," said Michael A. Wiechart, President and CEO of Capella. "The funding being provided through our partnering with Medical Properties Trust, Inc. enables us to take care to the next level as we build upon our legacy of service to our existing community hospitals. Equally vital, it fuels our long-term growth plans allowing us to serve additional communities during this time of unique opportunity for the healthcare industry."
*Hospital is also partially owned by physicians.