"It's OUR hospital"
Pride in ownership leads to national quality recognition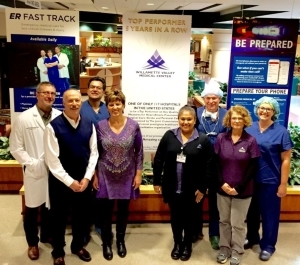 Capella's proven decentralized leadership model keeps healthcare locally focused, leading to high quality results. At Willamette Valley Medical Center, the staff has been recognized nationally for their quality of care. In fact, they're one of just 117 hospitals in the nation to be named five consecutive times as a Top Performer in Key Quality Measures by The Joint Commission.
"Healthcare is very local. Not all hospitals, systems and companies view local decision-making as the best thing to do for the hospital. That is certainly not true of Capella," says Rosemari Davis, former long-time CEO of the McMinnville, Oregon hospital, which has been part of the Capella family since 2008.
To read or download the complete Success Story, click here>>
---
---
Employees and physicians enjoy serving at SWMC
One of the nation's best places to work in healthcare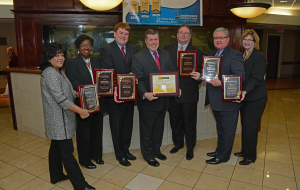 Southwestern Medical Center in Lawton, Oklahoma, has made remarkable strides since joining the Capella family of hospitals as one of its four legacy hospitals in 2005. Celebrating its 107th year of service to the community in 2015, SWMC is a nationally recognized "best workplace," named one of the nation's "100 Best Places to Work in Healthcare" by Becker's Hospital Review and by The Oklahoman as a "Top Workplace" in the state.
Physician satisfaction also reflects impressive results.
To read or download the complete Success Story, click here>>
---
---
Partnership with UW Medicine takes care to next level
Growth leads to partnership with nationally renowned partner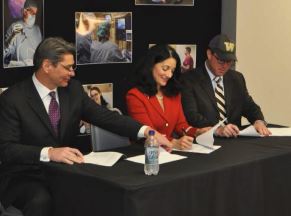 Capital Medical Center in Olympia, WA, has grown significantly over the last few years, adding a new neurosurgery program and a diagnostic imaging center as well as other services and physicians," says CEO Jim Geist. "This partnership is the next logical step in our journey. Collaborating with UW Medicine enhances our ability to achieve our goal of ensuring that our patients have seamless access to the highest quality of care."
To thrive in the future, hospitals will have to have the right partners. This unique collaborative partnership will become a case study for how an outstanding community hospital can provide world-class care without compromising the unique attributes for which it is most appreciated – compassionate personal care, delivered close to where people live and work.
To read or download the complete Success Story, click here>>
---
---
Growing from a hospital into a health system
Saint Mary's: Expanding cardiac and cancer services to better serve the River Valley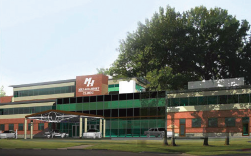 Saint Mary's Regional Health System, based in Russellville, AR, has significantly enhanced the healthcare technology and services available to the River Valley, and remains committed to investing in superior systems, ensuring long-term access to quality care for the communities they serve.
Today the health system is stronger than it's ever been, from a quality perspective, a financial position and through its physician relationships. The leadership and financial resources invested by Capella Healthcare since 2008 have played a significant role in this success.
To read or download the complete Success Story, click here>>
---
---
$25+ million expansion launched to accommodate growth
National Park experiences tremendous growth since joining Capella family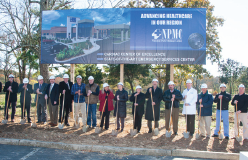 Since joining the Capella Healthcare family in 2008, National Park Medical Center in Hot Springs, AR, has experienced tremendous growth. And they're currently undergoing a $25+ million 67,000-square-foot expansion project that will create a standalone heart and vascular center of excellence and significantly expand the emergency department.
This certainly isn't the hospital's first major investment since joining Capella in 2008. Whether it's being first in the state to offer Airstrip OB – allowing obstetricians to check the progress of their patients, anytime, from anywhere – or first in the region to provide the newest advanced endoscopic surgery for lung cancer (video-assisted thoracoscopic surgical lobectomy), National Park consistently leads the way.
To read or download the complete Success Story, click here>>
---
---
How This Public Hospital Chose Capella Healthcare
"We're changing the state of health care in Muskogee"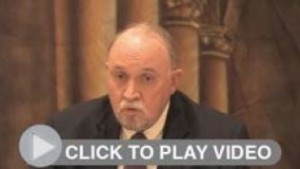 Listen to Physician Dr. Jay Gregory and Board Member Darrell Hamby talk about what a significant difference their hospital's affiliation with Capella Healthcare has made for this previously public hospital and the community they serve.
"The involvement with Capella has been very beneficial, and has included access to capital (new equipment has been purchased, items we only dreamed about before), new services launched, new physicians recruited… we're providing access to care we just didn't have before."
Additionally, the community of Muskogee, OK, is benefiting by millions in grants provided every year by the Muskogee Community Foundation, created from the $120 million pre-paid lease payment. And EASTAR Health System continues to grow, adding new services and physicians to better serve the region.
To read or download the complete Success Story, click here>>