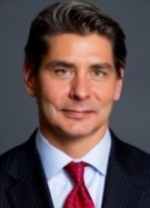 Michael Wiechart
President and CEO
What a privilege and a responsibility it is to play a role in serving more than 800,000 patients every year.  We are honored by the trust that these individuals – and the physicians charged with their care – place in our hospitals and our staff.  We are also honored to be able to work together with the employees, physicians, volunteers, Boards and communities that Capella serves.
As we focus on the five key pillars that guide all we do – Quality, Service, People, Growth and Finance – we are especially pleased to congratulate our hospitals on their most recent accomplishments.  The community, state and national recognition they've earned helps demonstrate our significant and sustained progress as we all work together to achieve our mission of making health care better for the communities we serve.
We're Growing
In 2015, we welcomed our two newest facilities to the family. Carolina Pines Regional Medical Center has served the community of Hartsville, South Carolina, for more than 80 years. And KershawHealth has been serving the community of Camden for more than 100 years. In addition to becoming part of the Capella family, they're also the first two hospitals in the new clinically integrated network formed by Capella and MUSC Health.
Additionally, we are honored to be working with a number of other hospitals who have selected us as their future partner, performing due diligence research as we explore what working together will look like.
In September of 2015, we partnered with Medical Properties Trust, Inc. (MPT) (NYSE:MPW) which set the stage for future success. This came following an extensive evaluation of different strategic opportunities. What it means is that MPT provides the funding that allows Capella to continue to build upon our legacy of service to our existing community hospitals and provides attractive access to capital in support of our longer-term growth plans. MPT brings to the table significant expertise in healthcare real estate, efficient access to capital markets and, most importantly, a company culture that is compatible with Capella's mission, vision and values. Combined with Capella's outstanding expertise in operating hospitals, MPT's long-term investment and commitment will be invaluable in helping us achieve our primary goals of patient care excellence and partnering with new communities.
The Future
As anyone working in healthcare knows, we are in the midst of a massive transformation of the health care system. This new era of value-based care – with an intense focus on quality, collaboration and cost-effectiveness – provides both tremendous opportunities and significant challenges.
While there are very significant changes impacting the industry, Capella's mission and vision haven't changed at all. What we will remain focused on is continuing to make sustained improvements in quality care as well as patient satisfaction. We will continue to work hard to provide great places for our staff to serve, and to partner in meaningful ways with our physicians. And we are seeking to partner with the right organizations as we grow our existing markets and as we add new providers and communities to the Capella family.
Hospitals and Physicians
As the industry moves away from a system that has rewarded volume to one that's focused on value, our goal is to make certain our hospitals are in the most advantageous position to thrive.  Most of our hospitals are medium-sized facilities serving non-urban communities. The nature of our facilities makes them more at risk to some of the current challenges.  But the geographic isolation can work in our favor as well, especially since we have the added size needed for efficiencies through our larger organization.
At the corporate level, we provide strong resources for our hospitals but we also realize that health care is always going to be a local business.  Our priority has to be on nurturing outstanding leadership in each community. We work hard to engage and involve all of our local leaders – Boards, medical staff, and employees.  And so for our corporate resource team, it's about how we can best meet the needs of the hospitals we serve.
The most important thing our employees and physicians must focus on is how we can continuously improve upon and deliver the highest possible quality of care. That's what our mission is and, frankly, in this new era is the only way hospitals can survive.
Finally, we want to be able to engage with our physicians in ways that others don't.  Frankly, that's what truly drives patient engagement.  Great relationships with our physicians will close the loop on quality and service goals – helping us exceed the expectations of our patients, physicians, employees and community. Working together effectively is no longer optional, it's a must.  It's why the first word of our mission is "together."
Our Mission
Together, making health care better for our communities.
Setting a new standard in patient care excellence.
Our Vision
Hospitals in the Capella Healthcare family will be the center points for transforming
the quality of life in their communities, focusing first on improving the
health and well-being of every individual.
Our Focus
While Capella's hospitals are well-positioned for this new era, there are hundreds of other hospitals that are going to need a partner like Capella to succeed. That's why we are so busy on the M&A front now, as more and more organizations reach out to us. Because of the challenges and, in particular, the increasing needs of freestanding hospitals for management expertise and capital investments, this has the potential to be a time of significant growth for us. We're an excellent partner for communities and can provide a full gamut of development models, based on what best meets each community's needs. Just check out our case studies under "Partnership Opportunities" to learn more.
And, finally, make no mistake: the community hospital will remain the epicenter for health care as consumers look to them for answers and for support. That's why Capella's vision is more timely than ever before.
This is the single most transformative time in our industry in decades, and Capella Healthcare is ready.
Michael A. Wiechart
President and Chief Executive Officer
Seen Above: Michael Wiechart, President and CEO of Capella, discusses the company's management approach in this video which was taken during a "Welcome to the Family" reception at a newly affiliated hospital. "Our culture is really built around servant leadership. We see our role being to support you all in what you do. Plus we have a stewardship back to the community that we take very seriously… that's why we intentionally put the 'people pillar' in the middle. We invest a lot of time in our people and that focus is largely centered on the notion of empowering and developing leaders across the country."