Only 117 hospitals in nation have similar achievement
McMinnville, November 17, 2015 – Willamette Valley Medical Center (WVMC) announced today that it has been recognized as a 2014 Top Performer on Key Quality Measures® by The Joint Commission, the leading accreditor of health care organizations in the United States. It's the fifth straight year that WVMC has earned the recognition, placing them in very elite company. Only 117 hospitals in the U.S have earned Top Performer distinction for five consecutive years.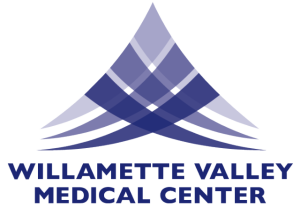 The hospital was recognized as part of The Joint Commission's 2015 annual report "America's Hospitals: Improving Quality and Safety" for attaining and sustaining excellence in accountability measure performance during 2014 for treatment of heart attacks, stroke, and pneumonia as well as for surgical care and perinatal care.
"We have made it our top priority to focus on providing the highest quality of health care by improving upon our evidence-based care processes," said CEO Peter Hofstetter. "I'm so proud of our employees and physicians for this remarkable achievement. As one of only 117 hospitals in the nation to earn 'Top Performer' status for five consecutive years, we are honored."
The Top Performer program recognizes hospitals for improving performance on evidence-based interventions that increase the chances of healthy outcomes for patients with certain conditions. The performance measures included in the recognition program including heart attack, heart failure, pneumonia, surgical care, children's asthma, inpatient psychiatric services, stroke, venous thromboembolism, perinatal care, immunization, tobacco treatment and substance use. Only 1,043 hospitals out of more than 3,300 eligible hospitals in the U.S. earned the 2014 Top Performer distinction.
To be a 2014 Top Performer, hospitals had to meet three performance criteria based on accountability measure data, including:
Achieve cumulative performance of 95 percent or above across all reported accountability measures;
Achieve performance of 95 percent or above on each and every reported accountability measure with at least 30 denominator cases; and
Have at least one core measure set that had a composite rate of 95 percent or above, and within that measure set, achieve a performance rate of 95 percent or above on all applicable individual accountability measures.
"Delivering the right treatment in the right way at the right time is a cornerstone of high-quality health care. I commend the efforts of Willamette Valley Medical Center for their excellent performance on the use of evidence-based interventions," said Mark R. Chassin, MD, FACP, MPP, MPH, president and CEO, The Joint Commission.
About Willamette Valley Medical Center
Located in McMinnville, Oregon, Willamette Valley Medical Center (WVMC) is an 88-bed acute-care, full-service facility, fully accredited by The Joint Commission. The hospital employs more than 600 people at its current modern facility, which was built in 1996. Nationally recognized for its quality of care, WVMC is one of only 117 hospitals in the nation to be named a Top Performer on Key Quality Measures for five consecutive years by The Joint Commission. WVMC features a 24-hour Emergency Department with round-the-clock imaging and laboratory services, the Joint Replacement Institute, a Critical Care Unit and a Senior Behavioral Health Services unit. WVMC also provides a host of other services including a full spectrum of inpatient and outpatient Surgical Services, a Family Birthing Center, Endoscopy, Cardiac Catheterization Lab, Cardio Pulmonary Services, Breast Center, and Therapy Services. In addition, the hospital offers specialty services in the H. R. Hoover, MD, Cancer Center and the Wound Care Center. For more information, visit www.WillametteValleyMedical.com
About Capella Healthcare
WVMC is a part of Capella Healthcare, which partners with communities to build strong local healthcare systems that are known for quality patient care. Based in Franklin, Tenn., Capella operates 10 acute care and specialty hospital facilities in five states. With the philosophy that all healthcare is local, Capella collaborates with each hospital's medical staff, board and community leadership to take care to the next level. The company has access to significant leadership and financial resources, investing in its family of hospitals to strengthen and expand services and facilities. For more information, visit the www.CapellaHealthcare.com
# # #