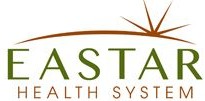 Eastar Health System
Website Address: www.eastarhealth.com
Printable Fact Sheet: Eastar Health System
Contact Information: 918-682-5501
Eastar Health System
300 Rockefeller Drive
Muskogee, OK 74401
A progressive and friendly city of 40,000, Muskogee is located in beautiful eastern Oklahoma in the heart of Green Country, a land of rolling hills, abundant lakes and luscious evergreen pine and deciduous forests. As a hub for healthcare in the region, Eastar Health System, formerly Muskogee Regional Medical Center, helps patients in Northeast, East-Central, as well as Southeastern, Oklahoma.
The Hospital
Eastar Health System is a 275-bed full-service hospital serving a seven-county area. As one of the first hospitals established in Oklahoma, Eastar Health has grown to become one of the state's largest and most comprehensive facilities. The entire hospital boasts all-private patient rooms.
The many services include a Cancer Treatment Center featuring the Novalis Tx™ Radiosurgery with RapidArc®, one of the most modern, efficient and effective weapons in the fight against cancer. Eastar Health is the only facility in Eastern Oklahoma to have the Novalis Tx, and one of only four in the State.
The newly remodeled Emergency Department has the distinction of being a Level III Trauma Center as well as a Primary Stroke Center. Our Cardiac Catheterization Lab is one of few facilities in the region that uses the radial approach on a majority of patients, which is more comfortable and provides less risk. Additionally, patients receive the benefit of the same person at intake, treatment and recovery, allowing for better patient-caregiver relationship. Other Cardiac Services provided at Eastar Health include EKG, Cardiac Ultrasound, Nuclear Scanning, Holter Monitoring, Stress Testing, Transesophageal Endoscopy and Pacemaker Insertion.
The Surgical wing features eight advanced operating suites, Same Day Surgery with private family waiting bays, Endoscopy and Total Joint Replacement. Our Comprehensive Rehabilitation Center takes an interdisciplinary approach and offers inpatient, outpatient and acute services, featuring physical, speech, and occupational therapy.
There are also fully integrated Home Health Services, a full array of Women's Services featuring; a family centered labor/delivery, Certified Breast Feeding Advisors, Community Education classes, Pediatrics and Gynecology, and Providence Imaging, offering a comfortable and serene atmosphere for tests such as mammograms. The hospital's Imaging Department recently added Stereotactic Breast Biopsy Services. Finally, Eastar Health houses The Pavilion, an inpatient behavioral health unit.
The Community
Muskogee offers secondary and post-secondary options in technical training at Indian Capital Technology Center. A two-year or four-year degree can be earned at Bacone College, Connors State College or Northeastern State University. The city boasts a wealth of museums and historical sites that showcase its proud heritage and rich legacy, including Three Rivers Museum, Five Civilized Tribes Museum, Muskogee War Memorial Park, Thomas-Foreman Historical Home, The Oklahoma Music Hall of Fame, as well as the newly renovated Roxy Theater.
The 122-acre Honor Heights Park, one of America's oldest and most famous city parks, features acres of manicured gardens and over 30,000 azaleas. The park hosts the world famous Azalea Festival, which attracts more than 300,000 visitors each year. Just up the road is the city of Tulsa, home of the Tulsa Performing Arts Center, the Tulsa Ballet and Symphony, two major art museums (Philbrook and Gilcrease), and the Tulsa Zoo, as well as five professional sports teams.
Just up the road is the city of Tulsa, home of the Tulsa Performing Arts Center, the Tulsa Ballet and Symphony, two major art museums (Philbrook and Gilcrease), and the Tulsa Zoo, as well as five professional sports teams in baseball, football, soccer, basketball and hockey. Tulsa also hosts an array of shopping, fine dining and evening entertainment options.
Recreation
The surrounding Green Country is a paradise for outdoor enthusiasts, featuring four lakes and an abundance of rivers and streams for fishing as well as wilderness areas for hunting. Locally, the Love/Hatbox Sports Complex features a water park, a skateboard park, athletic fields, batting cages and a walking/ cycling trail. And golfers have three premier courses to choose from.
Distances To Major Cities
Tulsa, Oklahoma – 60 miles
Oklahoma City, Oklahoma – 65 miles
Dallas, Texas – 110 miles
Eastar Health System
300 Rockefeller Drive • Muskogee, Oklahoma 74401
Population: 38,310 • Service Area: 75,700
Listen to Board Member Darrell Hamby and Physician Dr. Jay Gregory as they discuss what a significant difference their affiliation with Capella Healthcare has made for Muskogee Regional Medical Center and the community they serve.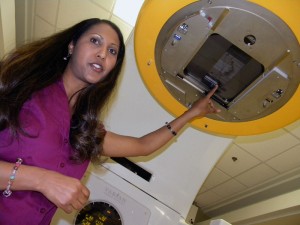 Read about the difference a doctor's personal touch along with the latest technology can make when a patient has cancer. Muskogee Regional is the only hospital in Eastern Oklahoma with the Novalis Tx™ radiosurgery system, representing a multi-million dollar investment in care.