Capella Healthcare was founded by seasoned healthcare professionals with a vision to provide clinical, operational and financial expertise to community hospitals in order to make a positive difference in the local healthcare environment. Capella is dedicated to helping hospitals deliver a new level of healthcare.
Our Mission
Together, making health care better for our communities. Setting a new standard in patient care excellence.
Our Vision
Hospitals in the Capella Healthcare family will be the center points for transforming the quality of life in their communities, focusing first on improving the health and well-being of every individual.
Our Values
Capella employees and physicians:
Are committed to working together, collaborating to provide the best possible health care
Make the safety, comfort and well-being of our patients the top priority
Are honest and truthful, acting with integrity at all times
Are courteous to all, respecting the feelings and viewpoints of others
Value all resources and use them wisely
Our Operating Philosophy
Our operating philosophy revolves around five pillars. These are our guiding lights as we set goals and make decisions. They establish our priorities while helping us to achieve balance. Most importantly, they help ensure we all know that quality and culture, service and finance are not separate concepts distinct from each other, but are all vital for success.
Our five pillars are:
Quality – Passionately committed to providing the highest possible quality of care (right care, right time, right setting); Providing the tools and training that helps our caregivers follow best practices as shown through evidence-based medicine.
Service –Dedicated to exceeding the expectations of all we serve, and achieving continuously high customer satisfaction feedback.
People – Committed to collaborating with all constituents, empowering those who deliver the care and those who lead the people and processes; Our de-centralized operations model allows our local leaders to do what they do best, while relying on corporate staff for resources, support and counsel.
Growth – With solid financial strength, providing the resources that enable our hospitals to purchase new technologies, add services and recruit physicians to broaden the scope and quality of care; strengthening our relationships with physicians, recruiting strategically to meet community needs, and partnering to align incentives.
Finance – Focused on good stewardship of all we have; Together leveraging our experience, shared wisdom and size to identify best practices and create efficiencies.
BCI
RegionalCare Hospital Partners Inc. ("RegionalCare") and Capella Healthcare, Inc. ("Capella"), both privately-owned premier providers of [...]
BCI
Marty Rash to serve as Executive Board Chair;  Michael Wiechart to serve as President & [...]
BCI
Ed Gormley (center) is pictured with Peter Hofstetter, CEO of WVMC (left), and Mark [...]
Success Stories and Featured News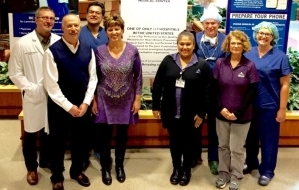 "It's OUR hospital."
Willamette Valley Medical Center is nationally recognized for its high quality care, thanks to its outstanding staff who are dedicated to providing…click here to read more >>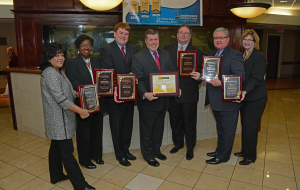 Employees and physicians enjoy serving at SWMC
Southwestern Medical Center has made remarkable strides since joining the Capella Healthcare family of hospitals as one of its four…click here to read more >>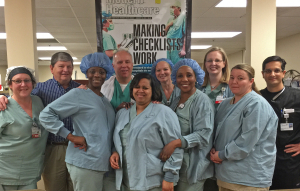 Patient Safety: It's more than checking boxes
KershawHealth, Capella's newest hospital, was featured on the cover of Modern Healthcare magazine the week of January 25…click here to read more >>