Capella Healthcare salutes Health Heroes throughout the year from its workforce. Do you work with someone whose personal commitment to their own health is an inspiration to others?  Nominate them for our Health Heroes feature. Just email us at [email protected].
Fall 2015
CFO Meredith Nelson loses more than 80 pounds; adopts new lifestyle

By Meredith Nelson
"I have always been a person that when I set a goal for myself professionally, I go out and achieve it. However, when it came to my health, I would consistently set goals and fail. I decided last fall (2014) that this was ridiculous. If I want something, I should go get it.
I had been silently watching the weight-loss results of Debbie Kelchner, a fellow Willamette Valley Medical Center employee who works in Materials Management. I knew she was doing a program with a health coach called Take Shape for Life and successfully lost 110 pounds! She is a true inspiration and is now a health coach herself.
I reached out to her health coach, who was also an acquaintance of mine, and started my journey to Optimal Health on November 15, 2014. With the assistance of my health coach and the TSFL program I have now lost 85 pounds. Having a health coach to support, challenge, and guide me on this journey has really made a previously insurmountable goal very achievable.
I began eating six small meals a day, sleeping 8 hours a night, drinking 100+ ounces of water a day, and moving my body. I was already doing yoga two times a week which I loved. I needed to add in cardiovascular exercise though. I recalled that I loved being on the swim team in high school. So, I jointed a swim fitness class at the McMinnville Aquatic Center and started swimming for an hour, three times a week. On average we swim about 2,200 yards or 1.25 miles with a coach pushing us to excel. I also started walking on other days for about 45 minutes. The key for me was to realize that I needed to find an exercise activity that I loved. I also needed to get up earlier and complete my exercise before 7 a.m.
I have gone from a BMI* of just over 40 down to 26.9. My goal is to reach a BMI of 25 before my one-year anniversary this fall. I feel great!  I have a completely different perspective on exercise and food now. I actually enjoy exercise now. I have always loved food and now that I eat every 2-3 hours, I get to enjoy it more often, just in smaller portions and making the right choices!
All of my health metrics are great now, and I was taken off some of my medications too! My blood pressure and my triglycerides were high before but now both are at a healthy level. My cholesterol is only 142 with a HDL of 64 and LDL of 62.
The past 10 months have been a journey but is only the beginning of a lifelong decision to take charge of my health and take my life back."
*BMI stands for Body Mass Index which is a numerical value of your weight in relation to your height. Calculate your BMI here>>
Paula Chambers: Another Capella Wellness Program success story, thanks to personal commitment
Paula Chambers, Tumor Registrar at Capital Medical Center, says her story began like most others.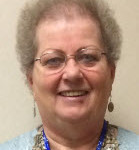 "I chose not to see the changes (of becoming overweight and out of shape). I didn't see how much I was eating. I didn't see the bigger sizes when I bought clothes. I didn't really look in the mirror – except to check my hair and make sure my clothes were straight. One day when I was walking from the parking lot to the hospital entrance, I got so winded I couldn't catch my breath.  I literally thought I was going to die, and I knew I had to do something."
Since the Capella Wellness Program launched last fall to provide health support to employees, Paula has made great strides, including losing weight, lowering her blood sugar, and being able to "plank" for 5 minutes.  The new benefit is administered by Health to You (H2U). Learn more about Paula's story and others at CapellaHealthcare.com/healthheroes
"I am healthier now than I've ever been, and plan on continuing my journey to a more healthy me."
Summer 2014
Employees achieving wellness goals through Capella Wellness Program
The Capella Wellness Program, a new worksite health and wellness initiative, launched last fall to provide resources to support employees' efforts to eat well, stay fit and manage health challenges.  The new benefit for employees is administered by Health to You (H2U).  Employees have already experienced significant successes through their participation.  These are our Health Heroes this quarter.
WASHINGTON
Anna Lamboy-Mann, Switchboard Operator, Capital Medical Center, 12 years
Anna has worked at Capital Medical Center for 12 years and describes the culture there as "like a family."
Since March, when she began working with her health coach, Anna has lost 17 pounds and 9.42% of fat. And her A1C is down to 6.4. (An A1C test is a blood test that provides information about the average levels of blood glucose or blood sugar over three months. A normal range is generally 4.5-6.) Anna credits the H2U program and her health coach for these successes.
"It's the best thing," she says of the program. "I've been trying to lose weight for two and a half years, but my progress was very slow.  Since this program started, I just decided to focus. I wanted to lose one pound a week.  My health coach Kate – she is fabulous!  She's very encouraging and very positive.  She was non-judgmental and kept me focused. I feel like she's my best friend.  We talk once a month, but I can email her if I feel I'm slipping, need encouragement or have questions."
At first, there wasn't much talk among employees about participating in the H2U program or the health coaching component, but then several employees started sharing.  Recognizing it would be easier to achieve their common goals by working together, a group of four and eight people – depending on work schedules – started taking breaks and lunch together and walking, which helps keep them all motivated, according to Anna.  "It's fascinating the things you can learn."
OKLAHOMA
Tony Downs, Lead Rad Tech in Radiology/Imaging Services Department, Southwestern Medical Center, 16 years


Since the start of the H2U program, Tony Downs has lost 20 pounds. "My wife and I started a diet plan that has helped change my life style. We also exercise regularly and try to walk at least two miles nightly. I really want to maintain this weight of 169 pounds, and try to get down to 165 lbs. I am grateful for the H2U program and my wife for giving me the drive and encouragement to take a look at myself. The changes have given me a new outlook and I feel much better!"
Roni Gardner, Speech Pathologist in Physical Medicine Department, Southwestern Medical Center, 12 years
"When I received my H2U rating and  learned I had to engage in the coaching sessions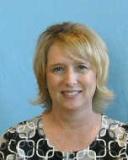 due to my A1C levels being in the high risk range, I immediately thought 'oh great… now I have one more thing I have to put on my never ending agenda.'  However, after my first session with my coach Beatrice, I was relieved to find out the sessions were very informal with great discussion back and forth regarding health and wellness. I was then challenged to step up my game, lose some weight and attempt to drop my A1C levels back to within acceptable ranges. Beatrice was not only informative, but supportive toward my goals and within a few months, I had lost almost 20 pounds and my most recent labs showed my A1C had dropped from 6.5 to 5.8. I wholeheartedly support the H2U program, because it gave me the support, information and cheerleading to meet my health and wellness goals."
Danny Hale, Executive Director of Human Resources, Southwestern Medical Center 
Danny Hale was the first person at his hospital to participate in the biometric health screenings and to enroll in H2U's coaching program.  He thought it was important – as the hospital's HR Director – to be familiar with the process before his staff experienced it.
Even though Danny has taken medication to manage high blood pressure his entire adult life, a work-sponsored health screening showed he had also become pre-diabetic, likely thanks in part to his admitted love of sweet drinks.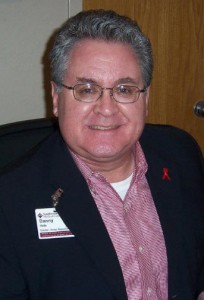 "One of my personal goals was to try to drop a little weight, and I needed some encouragement other than what goes on in my head," Danny said.
He started working with a health coach in January 2014, and was pleasantly surprised to find that instead scolding him for failing to meet goals, his coach encouraged him.
"She clearly knows what she is talking about. She shared some of her own challenges about weight management with me, and I appreciated that transparency."
One key to avoiding disappointment was learning to set realistic goals.
"I would like to be the same weight as when I was a freshman in college, but my coach helped me appreciate that age 52 isn't 19," Hale says.
Between January and late April, he had dropped more than 12 pounds, mainly by cutting back on sugar. As a result, he says his moods are more stable.
Sugar crashes made stress management difficult, he says. "Even if I drank several cups of coffee, in an hour I'd be struggling to stay awake."
Danny now prefers to drink carbonated water.  Memories of how bad he used to feel keep him from backsliding.
"I just remind myself I don't like the feeling of coming off the sugar high, and that's enough," he says.
To stay focused, he advises: "Be practical and realistic with your goals, and set goals that are personal, not what someone else wants.  That won't work. Get determined, and take pride in what you are doing."
Roy "Butch" Hooper, Director of Business Development, Southwestern Medical Center
"(My health coaching sessions were) useful and achievable.  I looked forward to reporting my progress at each session as I was able to stick to the plan of action we developed.  I will continue to maintain these goals and set new achievable goals when each benchmark is reached.  Thanks for making these interesting and workable."
OREGON
Linda Witherspoon, Employee Health Nurse, Willamette Valley Medical Center
"It really was a reality check.  You don't feel when your cholesterol or other labs are up; you think you are doing fine. I was surprised with the results but at 60 years old, I can't afford to have any additional risk factors.  It's motivating to see (what a difference) the extra effort you make eating healthier/exercising can do with these numbers!"
About the Capella Wellness Program
Participants in the Capella Wellness Program have access to:
Onsite employer-sponsored health screenings to educate you of your individual health risks
H2U's Personal Health Assessment (PHA) and health report to support your personal health awareness and provide health recommendations specifically for you
Medical plan premium discounts rewarded to those who participate in the wellness program and are enrolled in a Capella medical option
Valuable members-only discounts on products and services from our nationwide network of partners
H2U's health portal, accessible at MyCapellaWellness.com, with medical video animations, recipes, health calculators and more than 2 million pages of searchable health content
E-mail newsletters and reminders that can be customized to highlight health topics important to you
Health to You Magazine, a quarterly publication with tips and healthy-living news exclusively for H2U members
And much more!

Holly Clark loses 65 pounds, using her iPad
Holly Clark has lost 65 pounds in less than 10 months.  She credits her iPad.  Or more accurately, she credits her iPad apps and a very strong desire to get healthier.  Here's her story:
"When I was in my 30s, I was in great shape, lighter than I am now even.  I lifted weights and exercised every day.  Then I got married and my routine changed.  I came home after work and cooked supper instead of exercising.
My mom is wheelchair-bound because of osteoarthritis and I don't want to end up like that.  But I had already started getting arthritis in my ankles and hands.  And my back hurt all the time.  That's when I made the decision to just focus on getting healthier and developing healthier habits. 
I started with a Weight Watchers app and I still use it.  It's taught me how to eat healthy.  No foods are forbidden, you just learn to balance what you eat.  It's not about a diet but a lifestyle. 
Then I added yoga, learning how from an app.  I do yoga every day in my kitchen after dinner.  I believe in it wholeheartedly.  There's a different type of yoga for everything – from de-stressing to relieving a sinus headache.
Joining a gym or having to attend classes just wouldn't work for me… I can't do something that's going to take me away from home.  In my 30s, I did a low carb diet.  I lost a lot of weight and I kept it off.  But it meant no fruits.  This time I decided to just focus on being healthy.  I wanted to see my muscles again. 
Now that I'm healthier, I am also more emotionally clear and relaxed.  I've learned to breathe and to de-stress. And nothing hurts anymore."
Here are a few of the apps that Holly recommends:
Weight Watchers
Yoga Journal
Daily Journal
Other employees have also enjoyed using the My Fitness Pal app, which is free.
Fall 2012
Dr. Erik Swensson sets the example by losing 20 pounds
(Editor's Note:  Dr. Swensson has now retired.)  As a practicing surgeon for 30+ years, Dr. Erik Swensson was on his feet most of the day. Then he underwent major back surgery and took a position requiring travel and office work as Chief Medical Officer for Capella Healthcare. Not surprisingly, he gained 20 pounds.
But over the past few months, he's set an example that many should follow. He changed his eating and exercise habits and lost the extra weight. And, he feels great.
"It's all about balance," Dr. Swensson says. "I've been cutting back my portion sizes and high caloric foods. I don't feel deprived. I still have ice cream and cookies, but I'm much more aware now of how much I'm eating overall. I aim to not go above 2,000 calories a day."
"Regarding exercise, I knew that it simply was not realistic for me to join a gym because I travel too much. But setting a routine to ride a stationary bicycle was realistic. I ride a half hour four times every week, and can do this consistently, even on the road, since most hotels have work-out areas now."
And, since January is the time most people set resolutions to get in better shape, does Dr. Swensson have tips for others?
"Be realistic. People who try to change too much, too fast need to realize that this isn't the best way to be successful. A realistic weight loss plan will result in the loss of 1-2 pounds a week. I lost my 20 pounds over a six month period. It's about a lifestyle change, not a quick fix."
Demonstrating the importance of family support for his challenge, Dr. Swensson's wife, Dr. Edythe Schlossstein, who is an internist, changed her cooking style.
Summer 2012
Editor's Note: In 2012, EASTAR Health System (formerly Muskogee Regional Medical Center) opened a fitness center to help employees and volunteers live a healthier lifestyle.  Here are two perspectives from this quarter's Health Heroes.
Employee Gym Makes a big impact on staff and volunteers
Sonja Lyons, Admissions
"The employee gym has truly been a blessing in my life! I have been going faithfully five to six days a week since the gym opened on January 1. It is so convenient being able to come in and work out before going to work. Usually, I have the gym all to myself since I start work at 5:15 a.m. That puts me in the gym around 3:30 a.m. So, needless to say, I am very proud of my dedication which is paying off nicely.
"Other than losing weight, I am striving to make daily exercising a lifestyle. I've been fluctuating in size for several years so once I reach my goal there are plenty of clothes in my closet that I will be able to fit in again. Because of the gym being on site it has been easier for me to lead a healthier life at work and outside of work. It has motivated me in more ways than one, and I am so excited to reach my goal and spend the rest of my life maintaining my new and improved look."
Scott Butler, Volunteer
"Last year, I wasn't feeling very well, so I went to the doctor. He did a glucose test and it came back at 300. He told me to lose about ninety pounds. That was about the time the gym opened. So I stopped eating sweets, cut out all junk food, and started working out three days a week. My weight was 307. I have now lost 27 pounds and I'm still working on it.
"Since I started working out and watching what I eat, my metabolism has jumped way up. I feel so much better. I can't stand to sit around; I need to be doing something all day. With medication and the gym, my sugar stays where it needs to be. Thank you for asking about my story, I love to tell it."
Scott's story was so inspiring, it sparked a story in the local newspaper, the Muskogee Phoenix. Read more about Scott at this link: https://tiny.cc/4cophw
Spring 2012:
LeAnne McWhirt, Clinical Coordinator of Wound Management and Hyperbaric Medicine
EASTAR Health System, Muskogee, OK
LeAnne McWhirt, RN, BSN, CWCA, CHT, Clinical Coordinator of the Muskogee Regional Center for Wound Management and Hyperbaric Medicine, began running last year to improve her overall health. It was also her goal to participate in the Walk the Talk Health Challenge presented by the City of Muskogee Foundation. Her running has evolved to the point of completing multiple 5K and 10K events, a 15K and a half marathon.
She also took part in the OKC Memorial Marathon on April 29, challenging all Muskogee Regional employees to participate with her in memory of those who lost their lives in the OKC bombing in April of 1995.
As a result of this healthy balance of exercise and healthy eating in six months, LeAnne dropped 6% of her body weight, lowered her total cholesterol by 21% and decreased her 'bad' cholesterol (LDL) by 33%.
"Our body and mind our interconnected," she says.  "When the body is maintained and exercised, our mind is as well and vice versa. I really credit exercise in assisting me in the balance of work, family and school. Running has also been an outlet to forge new friendships and to strengthen old ones."
Spring 2011:
Ryan Lee, Pharmacy Technician
National Park Medical Center, Hot Springs, AR
National Park Medical Center Pharmacy Technician Ryan Lee has qualified for a coveted spot in the world's oldest marathon, the Boston Marathon.  Having worked at NPMC for 13 years, Lee has not always been a runner — in fact he's only been running seriously for six years – so fellow employees have gotten to witness his transformation as he's lost 40 pounds.
"It's a funny story," he says.  "I have a brother who told me one night that I should think about losing some weight.  The next morning I got up and jogged a mile…I thought I was going to die!  But it just went from there."
Lee now runs an average of 50 miles a week.  He ran the Little Rock
Marathon, his very first, in 2008.  Since then he has run marathons in Dallas, Chicago, and Indianapolis, where he ran his qualifying time of 3:10:37.  Since the 2011 Boston Marathon was already full, Ryan will be running on April 16, 2012.
Ryan's running has motivated his wife, Jennifer – also an NPMC employee of 10+ years – who started running last year through the local "Women Can Run" workshop.  He hopes that it's something that they can all do as a family, as their 4-year-old daughter, Madison gets older.
Fall/Winter 2010:
Laura Herring, RN, Manager of Occ Med & Employee Health, Willamette Valley Medical Center
Fear of rapidly increasing immobility and pain were the two motivating factors in Laura Herring's decision to significantly change her lifestyle.  So she took action, refocused her priorities, and has since lost 70 pounds.
"I was facing at least one and perhaps two total knee replacements in the near future. I was no longer able to participate in many of the activities I had previously enjoyed – golf, aerobics, hiking – to name a few," she explained.  "By the end of each work day I had a significant amount of pain in my feet and knees."
So Herring took a week off in April to refocus her life.  As a result, she started exercising and eating healthier.  She chose to enroll in a medically managed weight loss program, Willamette Weight Loss, supervised by one of WVMC's physicians.  The program uses protein-based meal replacements coupled with 'lean and green' meals.
"Between the replacement meals and the real meals I'm putting something in my mouth 5-6 times per day.  Plus I started to do water aerobics 4 to 5 times per week," she says.
Her goal:  to lose 100 pounds.  To date – in just eight months – she's lost 70.
"The benefits are HUGE – no pun intended.  I can MOVE again without pain!!! I take only the occasional ibuprofen now. My blood pressure is down. I have a much more restful sleep. I'm addicted to water aerobics. I can take a walk again with my husband. What a joy!   I am more productive at work and I think more clearly.  I am excited about travelling again. EVERYTHING is better and more fun!!
"Healthcare providers as a group aren't the best at self-care.  I finally understand that if I take care of myself first, then I will always have an abundance of energy to take care of others – in whatever form that takes.  I am quite passionate about this whole wellness thing. If I can do it – anybody can do it!!"