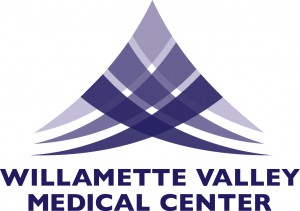 Willamette Valley Medical Center
Website Address: www.wvmcweb.com
Printable Fact Sheet: Willamette Valley Medical Center
Contact Information: 503-472-6131
Willamette Valley Medical Center
2700 SE Stratus Avenue
McMinnville, OR 97128
Located in the heart of Oregon's wine country, the community of McMinnville combines small-town charm with easy access to the many attractions of nearby metropolitan areas. The dynamic city of Portland is only 38 miles away, and the state capital, Salem, is a 30-minute drive.
The Hospital
Willamette Valley Medical Center is an 88-bed hospital, accredited by The Joint Commission. The hospital has been recognized nationally for its high quality care on numerous occasions by multiple organizations. For example, WVMC was the top-performing hospital in Oregon in the "pay-for-performance" category in 2013, one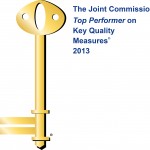 of just nine to receive an increase in reimbursement to reward quality care and the only one to receive the highest increase of 0.39%. Additionally, WVMC is one of just 147 hospitals in the nation to be named a Top Performer on Key Quality Measures for four consecutive years by The Joint Commission. And, the past two years they've been named one of the nation's strongest hospitals in The Hospital Strength Index™.
The facility offers a wide range of services, including General Medical/Surgical Services, Outpatient Rehab, the Birthing Center, Cardiology, Inpatient/ Outpatient Surgery, Cardiopulmonary Services, Lab/Reference Lab, Neurology, Orthopedics, ICU/CCU, Occupational Medicine, Imaging Services (including MRI, CT and Nuclear Medicine), Emergency Services, Sleep Studies, Pulmonary, OB/GYN, Senior Behavioral Health Services, Internal & Family Practice and a Cancer Center (Radiation and Chemotherapy).
The Community
Located in the western part of Oregon's agriculturally rich Willamette Valley, the city of McMinnville is a progressive and dynamic community. The McMinnville Downtown Historic district features 100 buildings with architectural and historical significance. Ongoing revitalization efforts have transformed the downtown area into a charming and popular destination, where visitors can enjoy live theater, fine restaurants and plenty of great shopping. The Evergreen Aviation Museum is home of the famous Spruce Goose, the brainchild of eccentric billionaire and aviation pioneer Howard Hughes, and the largest wooden aircraft ever built.
The museum features an IMAX 3D Theater as well as 60 other vintage planes. McMinnville is home to Linfield College. One of the oldest colleges in the West, Linfield offers 41 majors for bachelor degrees on its 193-acre residential campus, which serves over 1,600 students. This independent, comprehensive liberal arts college is nationally recognized for its strong teaching faculty, outstanding science program and distinctive international emphasis. The McMinnville Campus of Chemeketa Community College also offers a wide range of educational programs.
Recreation
McMinnville is the perfect location for anyone who loves the Great Outdoors. Whether you love the mountains, the ocean or forest wilderness, everything's convenient. The Pacific Ocean beaches are only 50 miles away. Mount Hood, the highest peak in Oregon at 14,249 feet, is only 75 miles away, and there are numerous ski resorts within easy driving distance. It's just 27 miles to Spirit Mountain Casino in Grand Ronda, one of Oregon's most popular destinations, and just 48 miles to Chinook Winds Casino in Lincoln City on the Pacific Coast. The McMinnville Aquatic Center features two indoor pools, a spa and fully equipped weight room. There are also two golf courses and 12 parks in the area. The 22-acre Discovery Meadows Community Park features a 12-foot climbing boulder, basketball courts and skate park.
Local Points of Interest
Historic Downtown McMinnville – this district features 100 buildings with architectural and historical significance.
Evergreen Aviation Museum – home of an IMAX 3D Theater and as well as 60 vintage planes, including the famous Spruce Goose, the largest wooden aircraft ever built.
Mount Hood – the highest peak in Oregon at 14,249 feet, is popular destination for skiers, hikers and mountain climbing enthusiasts.
Distances To Major Cities
Salem, Oregon – 30 miles
Portland, Oregon – 38 miles
Eugene, Oregon – 92 miles
Seattle, Washington – 211 miles
Willamette Valley Medical Center
2700 SE Stratus Avenue • McMinnville, Oregon 97128
Population: 30,950 • Service Area: 130,000