Capella Healthcare's Foundations for Life benefits program focuses on the whole person and all of their needs.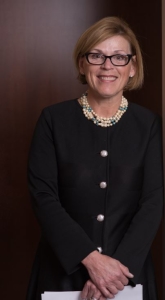 We believe our benefit plans provide thefoundations necessary for our employees to build a secure and healthy future. We realize the importance that people place on other aspects of their lives and our benefit plans were designed specifically to allow our employees to focus on the things that matter most: families, communities and patients.
"We take a three-tiered approach, focusing on physical wellness, financial wellness and emotional wellness," says Carolyn Schneider, SVP-Human Resources. "One of our newest benefits is a good illustration of this approach. Through our financial wellness partner, LearnVest, we provide access to a personal financial counselor for any interested employee."
Capella Healthcare is proud to offer a comprehensive benefits package generously subsidized by the facility.  Benefits are available for full-time employees scheduled to work 32+ hours per week and part-time employees scheduled to work 20-31 hours per week.  Here's an overview of benefits.
Health and Welfare
Medical/RX Plans
Employees have a choice of three different health plans (2 PPO Plans and an Account Based Health Plan); each designed to provide competitive healthcare coverage to employees and eligible dependents.  While each plan covers the same services, they differ by  offering varied co-pays, out of pocket maximums and premium contributions, providing employees with choices that allow them to select the best plan to meet their family's needs.   Our medical plans also provide extensive prescription drug coverage, with options for local pharmacy fulfillment or more conveniently through mail order services that include online services.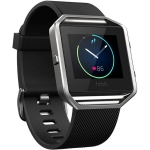 Our health plan includes wellness features through a number of programs. Employees have access to a discounted and company-subsidized Fitbit® program. Employees enrolled in medical plans may also qualify for financial incentives in the form of premium discounts by completing wellness activities and being tobacco-free.
Health Savings Account
Employees selecting the Account Based Health Plan and who qualify under IRS rules may also contribute to a Health Savings Account (HSA) with pre-tax dollars up to the maximum annual IRS limit.  The HSA is used to pay for eligible healthcare expenses such as deductibles, copays, vision and dental care.  Any balance in the account at the end of the plan year will roll over to the next year, allowing the account holder to accumulate money on a pre-tax basis to offset medical expenses in the future.
Healthcare and Dependent Care Flexible Spending Accounts
Employees can save money by contributing to a Flexible Spending Account (FSA) up to the maximum annual IRS limit with pre-tax dollars. The Healthcare FSA can be used for eligible out-of-pocket healthcare expenses such as deductibles, copays, vision and dental care for individuals who select either of the PPO health plans. The Dependent Care FSA can be used for expenses such as daycare for children and/or senior dependents (regardless of the selection of your medical plan).  Enrollees in the Healthcare FSA may carry over up to $500 into the following plan year.  However, the balance in a Dependent Care account does NOT roll over each year and must be used for expenses incurred within the same plan year.
Dental
A comprehensive dental PPO is offered which provides coverage for preventative and diagnostic dental services, basic services, major services, as well as adult and child orthodontia.
Vision
Our vision plan provides coverage for yearly eye exams and contact lenses or glasses and discounts on sunglasses and other eye health services.
Income Protection
Short-Term Disability
The Short-Term Disability (STD) plan provides income protection in the event an employee becomes ill, injured or pregnant and is unable to work for a short period of time.  Our coverage insures payment of 60% of the employee's base salary. Since the premiums are paid with post-tax dollars, benefit distributions are non-taxable.  Certain rules apply (including pre-existing condition exclusions), so be sure to check with the facility human resources representative for more detailed information.
Long-Term Disability
Employees may choose from three Long-Term Disability ( LTD) income protection  plans which cover either 50%, 60% or 66 2/3 % of their base salary (subject to maximum limits and duration) if the employee is disabled due to illness, injury or pregnancy. As with the STD plan, premiums are paid with post tax dollars, therefore benefit distributions are non-taxable, closing the gap between the benefit distribution and spendable income before the disability.   Coverage is subject to pre-existing conditions, an elimination period and income offsets such as social security.
Basic Life and Accidental Death and Dismemberment (AD&D) Insurance
The facility provides Basic Life and Accidental Death and Dismemberment (AD&D) Insurance equal to the employee's annual base salary (subject to maximum limits) at no cost to full-time employees working 32 or more hours per week.
Supplemental Life and AD&D Insurance
Employees may purchase additional supplemental life insurance up to seven times their annual base salary or to a maximum of $2.5 Million, whichever is less (subject to evidence of insurability).  Supplemental AD&D insurance is also available up to ten times annual base salary or $2.5 Million, whichever is less.
Spouse Life and AD&D Insurance
Employees may purchase life insurance on their spouse up to $150,000 (subject to evidence of insurability).  Spouse AD&D is available up to $500,000.
Child Life and AD&D Insurance
Employees may purchase life insurance on their children up to $10,000 each and AD&D up to $50,000.
Peace of Mind
Employee Assistance Program and Work Life Services
Employee Assistance Programs (EAP) and Work Life Services are provided at no additional cost to the employee, offering many confidential resources to both employees and those in their household on a wide array of issues including:
Unlimited telephonic counseling and up to three face to face visits with a counselor for issues such as emotional problems, substance dependency, stress, anxiety, depression, family/marriage problems, etc.
Financial Information and Resources
Legal Information and Consultation
Tips for disaster planning
Work/Life Balance counselors assist with day to day challenges such as finding apartments for college students, dependent care providers, camps or schools for children, repair services on weekends and a host of other services to make your life easier.
Travel Assistance Program
When you are traveling internationally or long distances, 24/7/365 travel assistance is available for medical services, travel services, safety concerns and financial services.
Beneficiary Support Services
In the event of the loss of a loved one, this service provides telephonic grief counseling, face to face grief counseling and consultation, memorial planning assistance, etc.
Retirement Readiness
LearnVest

"We want all of our employees to be prepared for retirement on their own terms," said Carolyn Schneider, SVP-Human Resources. "But we know that research shows that 57% of Americans spend all of (or more than) what they make, and that 47% can't handle an unexpected expense of $400.(1) Additionally, only 22% of workers in the United States say that they very confident they will have enough money to retire(2) and approximately 45% of Americans have saved nothing for retirement(3). That's why we introduced our Financial Wellness Partner, LearnVest, in 2015 at no cost to our employees. We were actually the first company to partner with LearnVest to pay for their services as a benefit to our employees."
LearnVest helps employees prepare for the future by providing a certified financial counselor to help identify ways to:
Feel more in control of your money
Be confident that you are taking the rights steps in the right order
Know you are financially prepared for your future
Make progress on your most important financial goals
Build good spending habits
To learn more about this employer-paid benefit or to access this benefit, employees should visit their local HR department. You can also watch the video on the right side of this page or read this article in PlanSponsor magazine featuring Capella's launch of LearnVest as a new benefit:  A Financial Wellness Program with a Human Touch.
401(k) Retirement Plan
Employees may participate in the 401(k) plan immediately upon hire and may be eligible for matching contributions after six months of service. Employees choose from several investment options making contributions with pre-tax and post-tax (Roth contribution) dollars, thus reducing their taxable income. As part of the discretionary match program, Capella may match a specific portion of an employee's salary deferral contributions each plan year.  When a discretionary match is made, it will be funded once per year, after the close of the plan year and audits are completed.
Other Benefits
Discount Programs
Several discount programs are offered to employees including:
Up to a 22% discount for cell phone service through AT & T, Sprint and Verizon
Dell Computers
Tickets at Work for discounted tickets to theme parks, attractions, shows, movies, etc.
Corporate Shopping discounts for over 100 online retailers
Paid Time Off
For information regarding the generous holiday and time off programs, please contact the facility's local Human Resources Representative.
Benefits Website
Employees can view or print their pay checks, W2s, or the amount of time off that is available by logging onto www.MyCapella.net.  The employee benefits website can be accessed through this site by clicking My Capella Benefits at the bottom of the homepage.
Our online employee benefits website makes it easy for employees to view benefits at any time, access links to benefits carrier websites, and make changes to benefits during Open Enrollment or during the year (if the employee experiences a qualifying "life event."). Once logged into the employee benefits site, employees can access their Medical, Prescription, and FSA accounts through a single sign-on process, eliminating the need to remember additional passwords.
(1) Report on the Economic Well-Being of U.S. Households in 2014, Board of Governors of the Federal Reserve System.
(2) Employee Benefit Research Institute's 25th Annual Survey.
(3) Recent Congressional testimony.
Focusing on the Whole Person
Focusing on physical, financial and emotional wellness is the foundation of Capella's benefits program. Learn more about how LearnVest, the newest benefit, in this short video featuring Carolyn Schneider, SVP-HR.