Click Here for a Printer-Friendly PDF >>
How This Public Hospital Chose Capella Healthcare
"We're Changing the State of Healthcare in Muskogee"
Choosing Capella Healthcare has made a significant difference in the lives of people throughout Muskogee, Oklahoma as well as the surrounding region.  And not just in healthcare.  EASTAR Health System (formerly Muskogee Regional Medical Center) is a shining example of how Capella Healthcare follows through on its commitments, significantly enhancing resources and making a community healthier.
Serving the community since 1922, the hospital was publicly-owned by the City of Muskogee and the Muskogee Medical Center Authority. Like many mid-size independent community hospitals across the nation, the hospital was struggling to operate in today's ever-changing healthcare environment – due in large part to limited access to capital resources and specialized management expertise.
Commitment

On April 1, 2007, Capella entered into a 40-year long-term, pre-paid lease of MRMC with the Hospital Authority.  The pre-paid lease payment of $120 million was used to create a Community Foundation that today funds important programs related to healthcare and other community needs on an ongoing basis. With a mission to make a real difference, the City of Muskogee Foundation was established to support programs relating to education, culture, social services, health care, economic development, and recreation and more for the City of Muskogee and surrounding areas, with the goal of improving the quality of life for residents. In 2013, more than $3.8 million was granted to a variety of organizations, including the City of Muskogee's Housing Rehabilitation program, Parks and Recreation (parks improvement), Muskogee County Transit and an Occupational Therapy Program at Northeastern State University.  To read more about how the City of Muskogee Foundation is making a real difference, visit their website at www.CityofMuskogeeFoundation.org.
From Then to Now
Since Capella's partnership, the hospital has grown into a multi-campus health system. Following the purchase of Muskogee Community Hospital (MCH) in 2012, the organization changed its name to EASTAR Health System, to better reflect its growth and new identity as a comprehensive 320-bed two-campus health system serving all of Eastern Oklahoma. The EASTAR Main campus (formerly MRMC) was one of the first hospitals established in Oklahoma, and has grown to become one of the state's largest and most comprehensive facilities. In addition to its nationally accredited cancer program, the hospital is also certified as a Level III Trauma Center and Primary Stroke Center. The EASTAR East campus (formerly MCH) was the first hospital in the nation to earn LEED-Gold for New Construction when it was built in 2009. This recognition of energy efficiency and design allowed this facility an opportunity to improve environmental quality through green planning, design, and construction as well as operations and maintenance practices.
Recent Accomplishments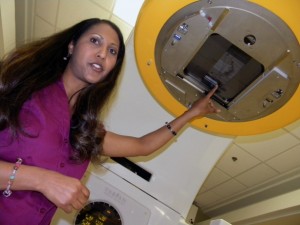 EASTAR Health System continues to make outstanding progress as part of the Capella Healthcare family. They were named "2014 Business of the Year," an award sponsored by The Muskogee City-County Port Authority, Indian Capital Technology Center and the Muskogee Area Chamber of Commerce and Tourism.  Honored for their contributions to the growth and quality of life in and around Muskogee and Eastern Oklahoma, EASTAR was cited for its commitment to the community as well as recent growth resulting in development of new services including a Certified Stroke Center, Senior Behavioral Services, a new Women's & Children's Campus and advanced Cardiovascular Services.
In 2013, they earned an award for exceptional care of a trauma patient with a very significant injury in their Trauma Center. The year prior, they received a HealthStream "Excellence Through Insight" award for improvement in physician satisfaction.  And they've been invited to be a part of Oklahoma State University's Community Hospital Rotation. The goal of the program is to immerse medical students in a more rural setting, exposing them to a variety of specialties, in an effort to encourage them to practice in these areas after medical school. EASTAR was a chosen as a facility in which the OSU medical students could get high-quality training. To learn about their most recent achievements and awards, check out some of their most recent news, which includes:
Hospitals join together to create EASTAR Health System

$1.2 Million Emergency Department Renovation Completed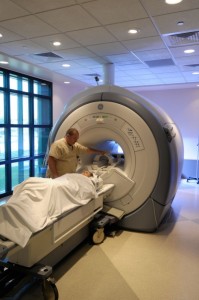 "The involvement with Capella has been very beneficial for MRMC (now EASTAR), and has included access to capital (new equipment has been purchased, items we only dreamed about before), new services launched, new physicians recruited… we're providing access to care we just didn't have before," says Dr. Jay Gregory, a General, Thoracic and Vascular Surgeon who serves on Capella's National Physician Leadership Group and is now EASTAR's Chief Medical Officer. "It's access to capital, it's access to people, it's access to programs and leadership training and involvement by physicians that we've not had in the past," he said. "You can also see tremendous changes in patient satisfaction and physician satisfaction surveys… We've made a lot of progress already and we're going to make more in the future."
Community Involvement
Building on a long tradition of service, the EASTAR Health System Auxiliary and Volunteers continue to have a tremendous impact on the hospital, its patients, visitors and the community. In the past, they've provided hundreds of thousands of dollars in nursing scholarships, built children's play centers for waiting rooms and helped build and now maintain the Memorial Healing Garden at the entrance of the main campus, dedicated to patients and visitors.
In 2015, the Auxiliary gave more than 25,000 hours of service, including more than 2,300 from the Junior Volunteers. And they gave more than $45,000 to benefit the community, including the following contributions during the most recent year of service:
$9,200 for flu vaccines for Boo on Flu event
$5,000 seed money to kick off "We Care, We Share" Employee Assistance fund
$8,000 donation for upcoming ICU remodel
$3,000 for local Meals on Wheels program
$2,000 for Good Shepherd health clinic
$4,000 for nursing scholarships
For more than 30 years, the Auxiliary has presented the annual "Let's Play Hospital" program for approximately 800 first-graders. The program is designed to alleviate fears of children who would need to come to hospital for surgery. To read more about this and see photos of Well Wabbit, the hospital's mascot, check out this article in the Muskogee Phoenix.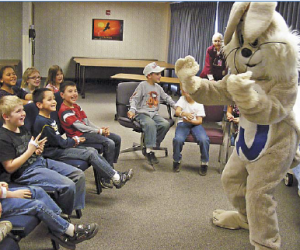 The hospital also continues its impressive community involvement and support, whether it's through the annual "Boo on the Flu" event or donating medical supplies to underdeveloped third world countries through their local Rotary Club.
Additionally, significant tax dollars now benefit the community. In 2014, more than $3 million was paid – in property, sales and other taxes – which helped support the city, county and state.
Says Board Vice-Chair Darrell Hamby: "I think one of the original apprehensions might have been that Capella would just come in and take control of the hospital and simply run it. That's not been the case… there's been a $25 million expenditure in equipment… and you can really see changes  …from the front door to the patient rooms."