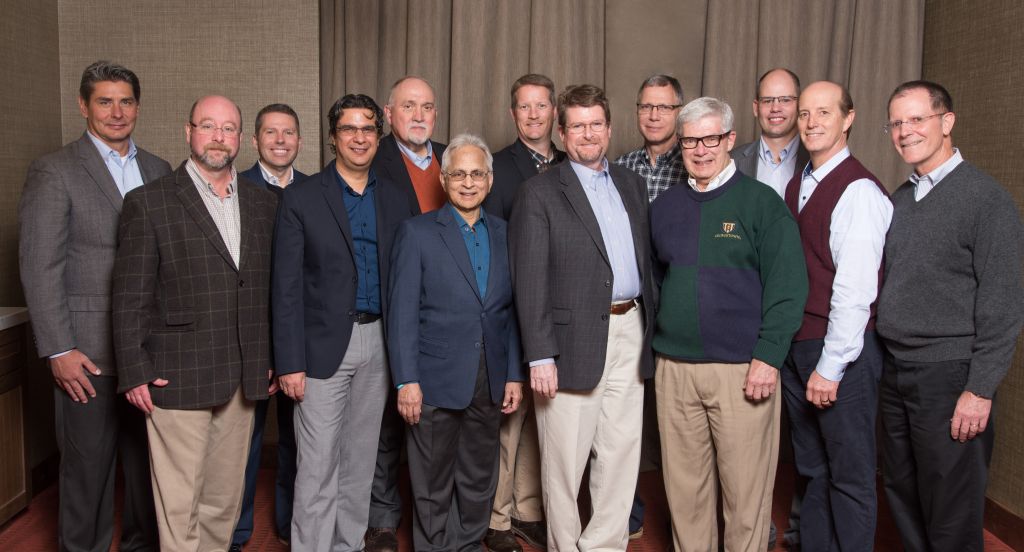 Capella Healthcare's 2016 National Physician Leadership Group
The National Physician Leadership Group (NPLG) recently met to provide input for the company's strategic plans, with a focus on how physicians can lead hospital quality initiatives.
At Capella's family of hospitals, physicians are integrally involved in providing leadership where they practice. In addition to leadership roles on the Medical Staff, hospital committees, and Boards of Trustees, physicians also have opportunities to serve on the local Physician Leadership Group (PLG).
"Each hospital's local Physician Leadership Group includes 5-10 physicians representing a cross-section of its medical staff," said Capella President and CEO Michael Wiechart. "They provide input to hospital leadership on all aspects of operations, including strategic planning, quality improvement, patient and employee satisfaction, and more.  The leader of each local PLG also serves on Capella's National Physician Leadership Group (NPLG), bringing the medical staffs' perspective to the table in helping make decisions that impact all of Capella's hospitals."
"A large part of our success is due to the leadership and engagement of the physicians at our hospitals," he said. "Frankly, we can't be successful unless physicians play a key role in all major decision-making processes.  As we've worked with each of our hospitals to fully engage and partner with physicians, we've validated the direct relationship between medical staff satisfaction, improved quality and increasing volumes.  We're seeing significant and sustained increases in all three of these vital areas. The leadership and trust of our physicians is key to that success."