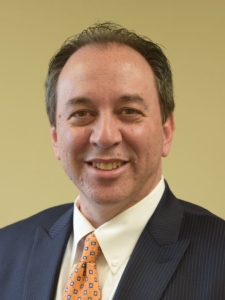 Anthony Capuano appointed Chief Operating Officer for EASTAR Health System
Anthony R. "Tony" Capuano has appointed Chief Operating Officer (COO) of EASTAR Health System, effective March 1, according to Tony Young, EASTAR's Chief Executive Officer. He replaces Jim Davidson, who was promoted to Chief Executive Officer of sister hospital Saint Mary's Regional Medical Center in Russellville, AR.
With more than 20 years of executive leadership experience in the military as well as at a variety of hospitals and systems, Capuano is well-qualified for this position.
Since 2009, Capuano has served at Southern Illinois Healthcare, a non-profit system with three acute-care hospitals in Carbondale, IL.  As System Director of Cardiovascular Services and System Director of Neuroscience Services, he has been responsible for system-wide strategic planning and administrative leadership for both services across multiple campuses.  Prior to that he was at SouthCrest Hospital in Tulsa, OK, where he worked with EASTAR CEO Tony Young serving as Director of Cardiovascular Services and Cardiac Cath Lab Manager.
Capuano earned a bachelor's degree in business management and two master's degrees, including an MHA and an MBA, from Oklahoma State University in Tulsa.  He retired from the Oklahoma Army National Guard as a Company First Sergeant/E-8 in a Medical Company.  Capuano's service encompassed more than twenty-three years of military experience with multiple deployments overseas.
He and his wife, Michelle, have four children and four grandchildren, all of which live in Kansas City except their youngest child who is currently stationed at Ft. Bragg, serving in the US Army.
About EASTAR Health System
Located in Muskogee, Oklahoma, EASTAR Health System is part of the Capella Healthcare family of hospitals.  EASTAR is a comprehensive 320-bed two-campus health system fully accredited by The Joint Commission. The EASTAR Main campus (formerly Muskogee Regional Medical Center) was one of the first hospitals established in Oklahoma, and has grown to become one of the state's largest and most comprehensive facilities. In addition to its nationally accredited cancer program, the hospital is also certified as a Level III Trauma Center and Primary Stroke Center. The EASTAR East campus (formerly Muskogee Community Hospital) opened in 2009 as the first hospital in the nation to earn LEED-Gold for New Construction.  To learn more, visit www.EASTARHealth.com