CHICAGO — Alan Smith, VP, Chief Information Officer for Capella Healthcare, has been named to Becker's Hospital Review "100 Hospital and Health System CIOs to Know," which recognizes some of the most innovative and accomplished CIOs of hospitals and health systems across the country.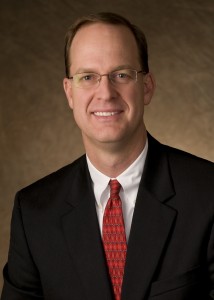 The selected leaders have demonstrated abilities to leverage existing and new technology to further the mission of their organizations while elevating the level of patient care, according to Helen Gregg, Assistant Editor of Becker's Hospital Review. These CIOs have spent their careers seeing the opportunity in challenges and developing new solutions in a constantly changing field, making themselves invaluable figures in their hospital or health systems' executive teams.
The Becker's Hospital Review editorial team included hospital and health system CIOs based on a number of factors, including awards they have won and hospital or health system performance. The team also reviewed previous Becker's Hospital Review lists and considered nominations.
In 2013, Smith received Capella Healthcare's Shining Star Award, given in recognition of an individual who has achieved excellence across all five of the company's pillars: Quality, Service, People, Growth and Finance.
"These past two years have been critical years for the company to achieve IT objectives that will enhance our quality initiatives through information technology," said Mike Wiechart, President and CEO. "Al did an exceptional job in recruiting key individuals and leading them through this difficult and stressful timeframe. Because of their collaborative and creative approach, Al and his team enabled the company to deploy a high quality IT system at a fraction of what stand-alone organizations would have had to pay. As a result, all of Capella's hospitals were able to successfully attest for Meaningful Use Stage 1 on time and below budget."
The full list of "100 Hospital and Health System CIOs to Know" can be read here: 100 Hospital and Health System CIOs to Know  (Note: This list is not an endorsement of included hospitals, health systems or associated healthcare providers, and organizations cannot pay for inclusion on this list. Executives are presented in alphabetical order.)
About Becker's Hospital Review
Becker's Hospital Review is a monthly publication offering up-to-date business and legal news and analysis relating to hospitals and health systems. Our content is geared toward high-level hospital leaders, and we work to provide valuable content, including hospital and health system news, best practices and legal guidance specifically for these decision-makers. Each issue of Becker's Hospital Review reaches more than 18,000 people, primarily acute-care hospital CEOs, CFOs and CIOs.