Penny Kirby appointed Chief Nursing Officer at River Park Hospital
July 3, 2014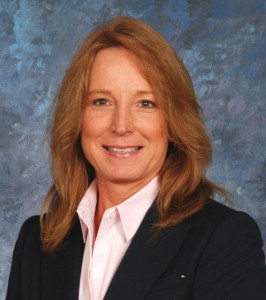 McMinnville, TN.  July 8, 2014.  Penny Kirby, RN, BSN, MSN, has been named Chief Nursing Officer (CNO) for River Park Hospital (RPH), McMinnville, effective July 28, according to Tim McGill, Chief Executive Officer of RPH.  RPH is a part of the Capella-Saint Thomas system of hospitals, a joint venture between Capella Healthcare and Saint Thomas Health.
"With 19 years of clinical experience, including more than 15 in leadership positions, Penny will be a great addition to our team," said McGill.  "River Park continues to grow through the expansion of services and addition of new physicians.  Her skills in team-building, her leadership experience and, most importantly, her uncompromising commitment to quality will help to escalate our progress."
Kirby is coming to McMinnville from McKenzie Regional Hospital in McKenzie, TN, where she has served as CNO since 2009. Her accomplishments included leading the hospital to be named a "Top Performer on Key Quality Measures" by The Joint Commission for three consecutive years.  Prior to this, she served as Director of Nursing for Van Ayer Nursing Center and Rehabilitation Center in Martin, TN.  She has also served in leadership roles at Union City Surgery Center in Union City, TN, as well as at Regional Hospital of Jackson in Jackson, TN.  She began her nursing career at Saint Thomas Hospital in Nashville.
Kirby earned a master's of science degree in nursing administration from Union University in Jackson, TN, following completion of her bachelor's degree in nursing from University of Tennessee at Martin.  She also completed training in Air Evacuation Emergency Medical Services.
She is a member of Sigma Theta Tau International Honor Society of Nursing American College of Healthcare Executives, and American Organization of Nurse Executives.
Penny and her husband, Marty, will be moving to the Warren County area.  She has three stepchildren and three grandchildren.
River Park Hospital (RPH) is a 125-bed acute-care full-service facility in McMinnville, TN. Founded in 1970, the hospital is accredited by The Joint Commission and employs nearly 400 people at its current modern facility, which was built in 1996. RPH is a part of the Capella-Saint Thomas system of hospitals, a joint venture between Capella Healthcare and Saint Thomas Health, along with sister hospitals Highlands Medical Center in Sparta, DeKalb Community Hospital in Smithville, and Stones River Hospital in Woodbury.  The hospital is one of the region's largest employers and tax payers.  For more information, visit the hospital's website at www.RiverParkHospital.com
About Capella Healthcare and Saint Thomas Health
Capella Healthcare partners with communities to build strong local healthcare systems that are known for quality patient care and exceptional service. Based in Franklin, Tenn., Capella owns and/or operates 13 acute care and specialty hospital facilities in six states. For more information, visit www.CapellaHealthcare.com
Saint Thomas Health is a family of Middle Tennessee hospitals united by a single mission: to provide spiritually centered, holistic care that sustains and improves the health of the communities we serve. Saint Thomas Health is the leading faith-based health care system in Tennessee and is a part of Ascension Health, the largest not-for-profit health care system in the United States. For more information, visit www.sths.com
# # #