Michael Wiechart Appointed President and CEO of Capella Healthcare – Leadership transition positions company for long-term success and strategic growth
December 9, 2013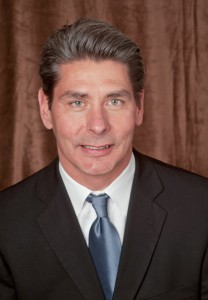 FRANKLIN, TN.  December 9, 2013.  Michael Wiechart has been named President and Chief Executive Officer of Capella Healthcare, effective January 1. The appointment was announced today by Co-Founder, Board Chairman and current CEO Dan Slipkovich, who said the move was designed to position the company for long-term success and strategic growth. Slipkovich will continue as Executive Board Chairman, with the transition allowing him to dedicate more of his time to strategic market development and growth along with continued responsibilities in the areas of investor and government relations.
Based in Franklin, TN, Capella owns and/or operates 14 acute care and specialty hospital facilities in six states.
As Senior Vice President and Chief Operating Officer for Capella Healthcare since 2009, Wiechart has had responsibility for hospital operations, physician services, quality improvement, supply chain, revenue cycle, managed care, strategic planning, business development, and labor productivity initiatives.  He has also been significantly involved in merger and acquisition activities.
"During one of the most transformative times in the health care industry, Mike has made a significant impact at Capella," Slipkovich said. "Under his leadership, our hospitals have made outstanding progress, receiving numerous national awards and recognition for their quality and satisfaction. One of his key priorities has been to ensure all of our hospital leaders, including Board and Medical Staff leaders, are educated, resourced and motivated to achieve industry-leading goals in quality care and constituency satisfaction.  Mike is passionate and proactive about exploring all solutions to health care's greatest challenges. He is the right leader to move us forward during this new era."
"The company is continuously in the process of preparing itself for the future," he said. "Mike's appointment is the next logical step in Capella's growth as a company and part of a long-standing succession plan."
"I am honored and humbled by the trust that Capella's leaders and Board have placed in me," said Wiechart. "I'm especially excited about working more closely with all of my corporate colleagues, our hospital leaders and affiliated physicians to make a significant difference for the communities we serve.  This new era of value-based care – with an intense focus on quality, collaboration and cost-effectiveness – provides a tremendous opportunity for Capella."
Wiechart began his career in healthcare 25 years ago with the role of Controller for a hospital in Statesville, NC. Later, he served as CFO at various HCA hospitals, which culminated in his being named CFO for the Chattanooga Market and then the Cumberland Division. In 1998, Wiechart became Vice President of Operations for Province Healthcare, where he oversaw financial operations for 11 hospitals before moving to LifePoint in 1999 as a founding member. As Senior Vice President & Group President for LifePoint, he led two operating divisions with 24 hospitals.
Wiechart is a member of the Nashville Health Care Council's 2014 Fellows Class, a group of senior health care leaders who will participate in a nationally-unique experience focused on transforming the nation's health care system.  A member of the Board of Governors for the Federation of American Hospitals, which represents over 1,100 hospitals, Wiechart also serves on the organization's Rural Hospital Committee.
Capella has grown significantly since its founding in 2005. The company was recognized both this year and last by Modern Healthcare as one of the nation's fastest growing health care companies. Capella was the highest ranked acute-care hospital company on the prestigious "Healthcare's Hottest" listing of 40 in 2013.
"Since we founded Capella in 2005, we've worked with our hospitals, physicians and community leadership to grow smartly and deliberately," Slipkovich said. "In addition to growing through acquisitions and partnerships, we've grown by expanding our services and growing market share in communities we currently serve through targeted investments and physician recruitment."
Wiechart added:  "Our company's achievements are a direct reflection of the hard work and dedication of our thousands of employees and affiliated physicians across the nation as well as validation of our strategy and our operating philosophy."
Capella continues to grow through acquisitions and innovative partnerships with other healthcare providers in the communities it serves. In Tennessee, Capella engaged in an innovative partnership last year with Saint Thomas Health, a part of Ascension Health, a Catholic Ministry that is the largest non-profit health system in the US.  Together, through a joint venture, they operate four hospitals in Middle Tennessee.
Last year, Capella added four new properties during in-market transactions, including Muskogee Community Hospital in Oklahoma. Together with Capella's Muskogee Regional Medical Center, the two have formed a comprehensive health system – now named EASTAR Health System – to better serve residents throughout eastern Oklahoma.
A native of Delphos, Ohio, Wiechart earned his bachelor's degree in accounting from the University of Kentucky and is a Certified Public Accountant (inactive).  He has also earned a Lean Healthcare certificate from the University of Tennessee at Knoxville.  His civic activities have included serving on the Boards for Big Brother Big Sister organizations in two states as well as volunteering with the United Way.  He is currently serving as Board Chair for the United Way of Williamson County. He and his wife, Lisa, have two daughters, Alexandra and Audrey.
About Capella Healthcare
Capella Healthcare partners with communities to build strong local healthcare systems that are known for quality patient care. Based in Franklin, Tenn., Capella owns and/or operates 14 acute care and specialty hospital facilities in six states. With the philosophy that all healthcare is local, Capella collaborates with each hospital's medical staff, board and community leadership to take care to the next level. The company has access to significant leadership and financial resources, investing in its family of hospitals to strengthen and expand services and facilities. For more information, visit the website, www.CapellaHealthcare.com.
# # #