Woodbury, TN
Stones River Hospital
Website Address: www.stonesriverhospital.com

Printable Fact Sheet: Stones River Hospital
Contact Information: 615-563-4001
Stones River Hospital
324 Doolittle Road
Woodbury, TN 37190
Nestled in the rolling hills of Middle Tennessee, Stones River Hospital is a part of the Capella-Saint Thomas system of hospitals, a joint venture between Capella Healthcare and Saint Thomas Health, along with sister hospitals DeKalb Community Hospital in Smithville, Highlands Medical Center in Sparta and River Park Hospital in McMinnville. We've joined together to bring the highest quality, compassionate healthcare to our friends, families and neighbors.
We are fortunate to have more than 80 physicians on our staff representing nearly every available specialty. This collaborative network of doctors comes to us from all across Middle Tennessee and makes it possible for us to provide the residents of Cannon County with extraordinary care in close proximity to where they live and work.
The Hospital
Stones River Hospital is a 60-bed hospital accredited by The Joint Commission. A wide range of diagnostic imaging services are available including mammography, ultrasound, open MRI, nuclear medicine, bone density, fluoroscopy, and computed tomography with a new 16-slice CT scanner. Our emergency department provides care 24-hour-a-day. There is a heliport pad located at our facility. The lab is staffed 24-hours-a-day, 7-days-a-week with medical technologists and technicians trained to operate the finest equipment available, including the most advanced cardiac marker and blood chemistry units. We're dedicated to helping patients find the best way back from all types of injuries, illnesses, and acute and chronic conditions. The therapy department offers a full range of rehabilitative services. The surgical department provides services to all age groups including pediatrics. This hospital is partially owned by physicians.
Riverside Center
Riverside Center is an inpatient program within the hospital that accommodates up to 22 patients and provides a full range of supportive mental health services designed specifically for the older adults. Outpatient services are available in Murfreesboro and McMinnville.

The Community
Woodbury, which lies almost exactly in the center of Tennessee, has an in-depth historical background and a strong commitment to rural arts.
When settlers first came to the area, the tiny settlement had no name. It was named "Woodville" in 1815. In 1827, the name was changed to "Danville." Then, in 1836, it was chosen as the County Seat for the new county and renamed Woodbury, in honor of Levi Woodbury, the Secretary of the Treasury under President Andrew Jackson. Major battles of the Civil War took place near the community in the 1860s.
Local Points of Interest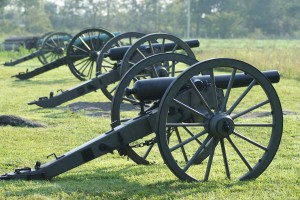 The county's long tradition of white oak basket and chair-making has gained the attention of collectors and museums worldwide, including the Tennessee State Museum, the Smithsonian Institution and The Museum of Folk Culture in Hunan Province in China.
Arts Center of Cannon County – The award-winning Arts Center of Cannon County is a unique model for rural arts organizations. The Center annually commands a worldwide audience of 40,000 through its facility and over 100,000 through web sites, publications and recording projects.
Jim And Jean Keathley's Annual Cannon Carriage Classic Pleasure Driving Show – features horses of all breeds pulling a variety of carriages, carts and buggies and elegantly dressed drivers.
The Cannon County Courthouse – an historic building located at Court Square, is the seat of Cannon County.
The Stones River National Battlefield – memorializes the Civil War battle that took place from December 31, 1862 through January 2, 1863.
Distances To Major Cities
Murfreesboro, Tennessee – 20 miles
Manchester, Tennessee – 25 miles
Nashville, Tennessee – 53 miles
Chattanooga, Tennessee – 95 miles
Knoxville, Tennessee – 148 miles
Atlanta, Georgia – 209 miles
Stones River Hospital
324 Doolittle Road • Woodbury, Tennessee 37190
Population: 2,607 • Service Area: 13,800